Semi Sensor Paver Finisher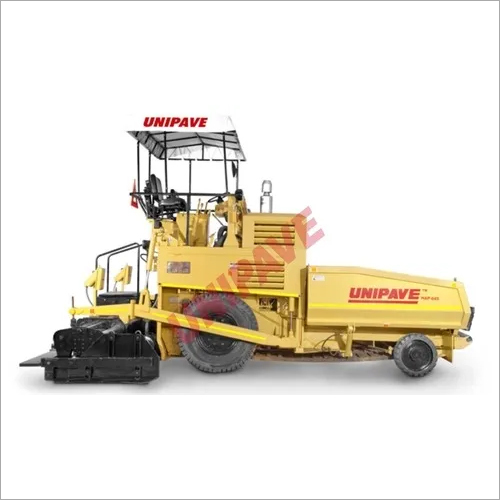 Semi Sensor Paver Finisher
Price And Quantity
Unit/Units

100000.00 - 150000.00 INR
Product Specifications
Product Description
HAP-045HC is a mechanical paver finisher developed to provide better performance at low maintenance cost. HAP-045HC offers ease of operating and maintaining it.
Smaller, stronger, and economical mechanical paver finisher model HAP-045HC comes with mechanical transmission, hydraulic drive for conveyor, sliding-type control panel, dual operator seats, 2 nos. rear wheels, hydraulically extendable screed with vibration and heating facility.
Hydraulic Conveyor system increases output and reduces maintenance. Auto Limit Control Switch helps to control material flow automatically.
HAP-045HC has basic screed of 2.5 meters width and it is hydraulically extendable up to 4.5 meters.
There is one optional feature available for HAP-045.
Material Suitability

Bituminous Material
Bituminous, Wet Mix, GSB, DLC & DBM Material
Technical Information
Prime Mover

Kirloskar make water-cooled electric start diesel engine, Model 4R 1040TC, 76 hp @ 2200 rpm or equivalent

Power Distribution Gearbox

Only for Conveyor Drive

Material Laying Capacity

150 TPH

Material Laying Thickness

10 mm (Min) to 200 mm (Max)

Transmission

Mechanical

Conveyor Drive

Hydraulic

Maintenance Shutters

On two side of the machine

Front Wheel

Solid Rubber Tyre
2 Nos.
550 Dia. x 175 mm width

Rear Wheel

Pneumatic Tyre
2 Nos.
Size: 11.00 x 20

Operator Panel Type

Sliding Type

Travelling Function

Left & Right side

Operating Function

Left & Right side

Operator Seat

Double Operator Seat

Machine Steering

Hydrostatic steering for effortless operation.

Operation Controls

Mechanical
Single level control for speed gearing is provided which prevent dual engagement and breaking of gears.

Speed Reduction Gearbox

Eight-speed reduction gearbox with differential and differential lock arrangement.

Gears/shaft of gear box

Made from alloy steel and are hardened and ground for efficient working.

Hopper & Feeding System

Hydraulic

Hooper Capacity

4.25 CM

Auger Screw

Dia 250 mm (10)
Ni-Hard / High Chromium Steel Material

Battery

12 V DC

Screed width

2.5 m basic width, Hydraulically extendable up to 4.5 meters

Screed Heating

Yes, with 8 LPG burner facility

Screed Crown

-1 / +4

Screed Vibration

Fix Speed

Screed Tamping

No

Slope & Grade Control

Manual

Working Speed

1.27 to 24 meters/min Max

Travelling Speed

16 km/hr (Max.)

Capacity of Tank

Fuel: 85 L
Hydraulic Oil: 168 L

Weight

9,400 kg. approx

Hopper width

Closed: 2.440 m
Open: 3.220 m

Machinery Length

5.585 m

Machinery Height

Working: 3.550m
Compact: 2.800m

Machinery Accessories

1. Canvas Canopy
2. Working Lights
3. Travelling Lights
4. Tool Kit with Jack
5. Horn

Material Laying Suitability

Bitumen
Optional: Wetmix, DLC, DBM, GSB

Emission Standard

BS-III

Brake

Calliper disc brakes on both the side

Conveyor Pump Motor

Danfoss (Germany make) or equivalent