ESP-05 Sensor Paver Finisher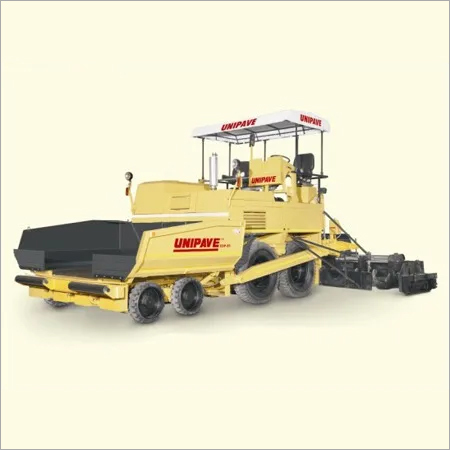 ESP-05 Sensor Paver Finisher
Price And Quantity
Product Specifications
Product Description
Cabins are fixed with 8 mm dense Laminated Sheet. These are fixed with Metal and Steel Doors and Glassy Metal Windows with Gliding Shutters or openable hinged that can be inaccessible, and are fixed with Mild Steel Grill that is completely soldered to the frame thus ensuring security. These Office Cabins can also be offered with working chairs, tables, and dividers as per the customer stipulations.
Further according to the obligation of the clients, AC units can also be fixed in the cabins. These cabins are obtainable in standard dimensions such as - 20 ft (L) x 8 ft (W) x 8 ft (H) and 40 ft (L) x 8 ft (W) x 8 ft(H).
Kindly remove trader from complete catalog content and also remove garbage text from company profile page.
COZY VISION INFOTECH PVT LTD - Manufacturer,Supplier and Exporter of Telephony Cards based in Noida,Uttar Pradesh,India. Buy Telephony Cards at Best price
There are two optional features available for ESP-05.
Material Suitability

Bituminous Material
Bituminous, Wet Mix, GSB, DLC & DBM Material

Bolt-on extensions up to 6.0 meters
SPECIFICATION
Prime Mover

Kirloskar make water-cooled electric start diesel engine, Model 6R 1080 TA1, 125 hp @ 2200 rpm or equivalent

Power Distribution Gearbox

Coupled with engine for coupling 3 pump sets.

Material Laying Capacity

300 TPH

Material Laying Thickness

10 mm (Min) to 300 mm (Max)

Transmission

Hydrostatic

Conveyor Drive

Hydraulic

Maintenance Shutters

On three sides of the machine

Front Wheel

Solid Rubber Tyre
4 Nos.
550 Dia. x 175 mm width

Rear Wheel

Pneumatic Tyre
4 Nos.
Size: 10.00 x 20

Operator Panel Type

Sliding Type

Travelling Function

Left & Right side

Operating Function

Left & Right Side

Operator Seat

Double Operator Seat

Machine Steering

Hydrostatic steering for effortless operation.

Operation Controls

Using Simple Switches

Speed Reduction Gearbox

Speed reduction gearbox to achieve low speed for paving and high speed for travelling.

Gears/shaft of gear box

Made from alloy steel and are hardened and ground for efficient working.

Hopper & Feeding System

Hydraulic

Hooper Capacity

4.25 CM

Auger Screw

Dia 350 mm

Battery

12 V DC

Screed width

2.5 m basic width, Hydraulically extendable up to 4.5 m, further bolt-on extension up to 5.5 m.

Screed Heating

Yes, with 8 LPG burner facility

Screed Crown

-1 / +4

Screed Vibration

Yes, infinitely variable up to 50.00 Hz (Max.)

Screed Tamping

Yes, infinitely variable 33.33 Hz (Max.)

Slope & Grade Control

Auto & Manual mode, Electronic sensor of MOBA, Germany make

Working Speed

0 to 30 meters/min Max

Travelling Speed

0 to 16 km/hr Max

Capacity of Tank

Fuel: 145 L
Hydraulic Oil: 260 L

Weight

14,100 kg. (Approx)

Hopper width

Closed: 2.440 m
Open: 3.220 m

Machinery Length

6.670 m

Machinery Height

Working: 3.470 m
Compact: 2.900m

Machinery Accessories

1. Canvas Canopy
2. Working Lights
3. Travelling Lights
4. Tool Kit with Jack
5. Horn

Material Laying Suitability

Bitumen
Optional: Wetmix, DLC, DBM, GSB

Emission Standard

BS-III

Brake

Calliper disc brakes on both the side

Traction & Conveyor Pump Motor

Danfoss (Germany make) or equivalent